Research Insights
3 September, 2021
Weekly Insight September 3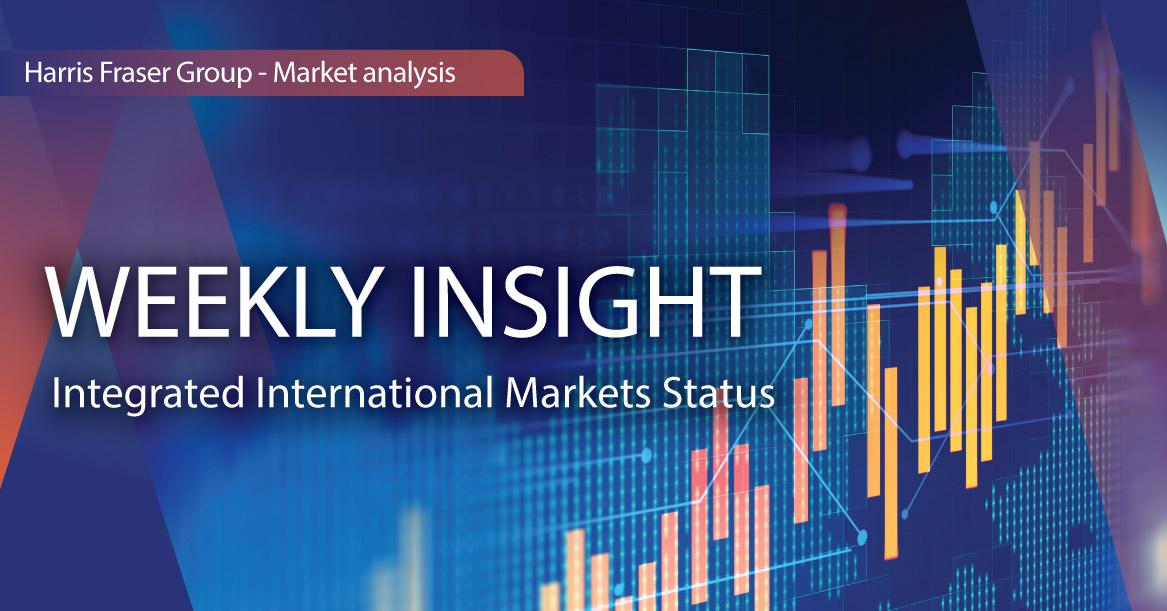 Weekly Insight September 3
US
With market sentiment positive, US markets continued to edge higher, the Dow and S&P 500 were 0.66% and 1.50% higher over the past 5 days ending Thursday, while the tech heavy NASDAQ performed even better at 2.58% higher. The annual Jackson Hole meeting was held over the weekend, Federal Reserve Chairman Jerome Powell's speech was more dovish than market expected. Although Powell admitted that inflation has already met Fed's target, he stayed ambiguous on the timing and scale of tapering plans, only suggesting that it could start before the end of the year. He also mentioned key points to look out for in the economy, citing a 'substantial slack remaining in the labour market' and COVID as a 'near term risk'. As for fundamentals, ISM manufacturing PMI came in strong at 59.9, surpassing market expectations and the previous value. Consumer confidence however, were slightly disappointing, as the 113.8 figure missed market expectations and were the lowest since February this year, possibly reflecting concerns over the Delta variant. Next week, the US will release PPI figures and the Fed Beige Book.
Europe
European equities remained steady over the week as markets await updates from the ECB, the UK, French, and German equity indices were up by 0.19% - 1.46% over the past 5 days ending Thursday. Economic indicators were mixed, while unemployment figures continue to improve, retail sales and consumer confidence slipped. The latest Eurozone CPI figure caught markets' attention, the August figure came in at 3.0% YoY, surpassing market expectations and was 1% higher than the ECB target level, markets will likely keep an eye on the figure to see if it will be persistent. Next week, the ECB will hold its interest rate meeting, and Europe will release the Sentix Investor Confidence and ZEW economic sentiment.
China
Although the latest COVID outbreak in China has seemingly been contained, latest economic data from China have been rather surprising. Caixin services PMI came in at 46.7, which was far lower than the market expectation of 52 and the previous value of 54.9, marking the lowest level and the first contraction in 15 months. This raises concerns on the economy and triggered a fall of both the Chinese and Hong Kong equity indices on Friday. Internet giant Alibaba announced that it will invest 100 billion CNY to support 'common prosperity', followed Tecent in the path of supporting President Xi's latest initiative. With no new regulatory actions announced, markets are still pricing in the regulatory impacts, the CSI 300 Index ended the week with a 0.33% gain, while the Hang Seng Index was also 1.94% higher. Next week, China will release its foreign reserves, CPI, and PPI figures.