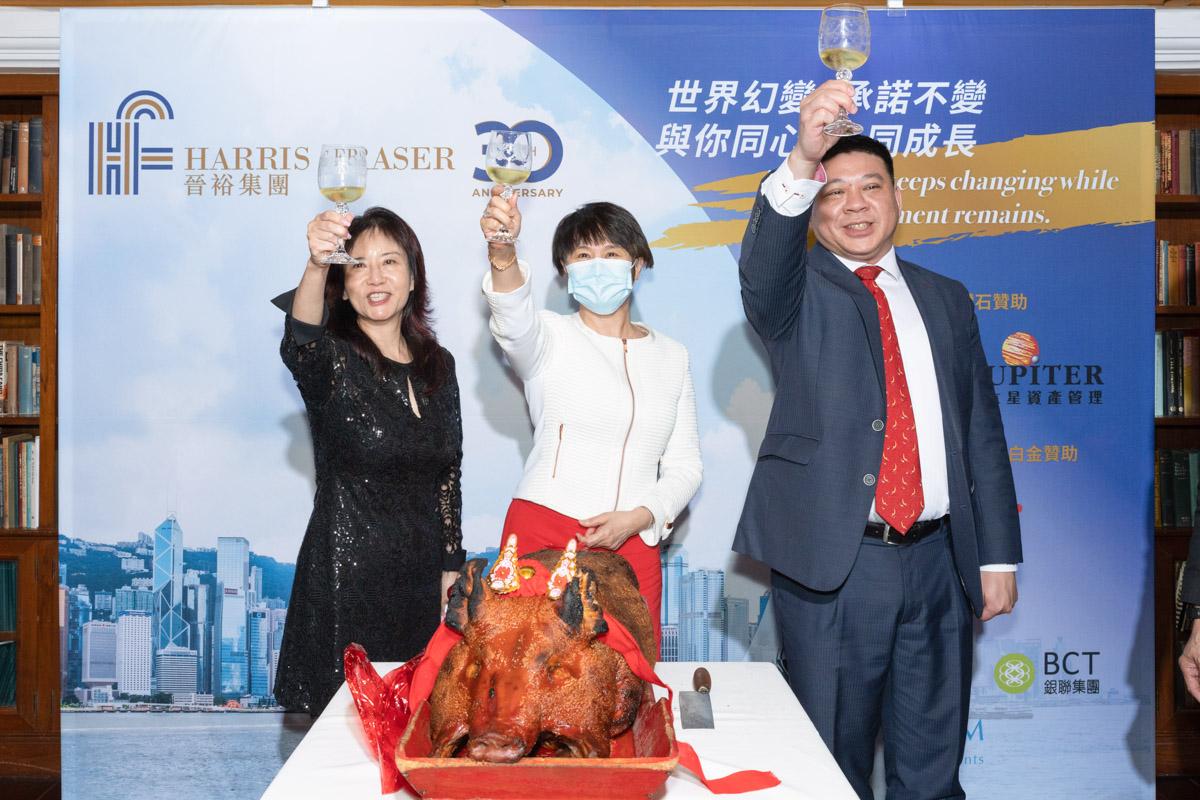 Harris Fraser 30th Anniversary Cocktail
On April 1, 2021, a Cocktail Reception was successfully held at The China Club to celebrate the 30th Anniversary of Harris Fraser Group.
2020 is the 30th Anniversary of the establishment of Harris Fraser Group. To commemorate this important year, the Group held a Cocktail Reception on April 1 this year at The China Club to celebrate the extraordinary achievements of the Group over the past 30 years. Various industry partners and valued clients were invited to witness this memorable moment. The event was unprecedentedly adorable and successful, thank you all for making this happen.
Established in 1990 for 30 years, Harris Fraser has stood side by side with our clients in our mission to preserve and grow their wealth. We would like to take this opportunity to thank all of our clients and business partners for their trust and support. A special thank you (in alphabetical order) to AXA Hong Kong and Macau, Bank of Singapore, BCT, China Life (Overseas), Fubon Life Hong Kong, GAM Investments, Hansard, iFAST Financial, Investors Trust, Jupiter Fund Management, Pan-American, RL360, Standard Life Asia, Sun Life Hong Kong for sponsoring our series of 30th anniversary events. In the years ahead, we will continue to work hard to do even better for you, as we have done in the past.