One Casson Square : One to One Appointment Available Now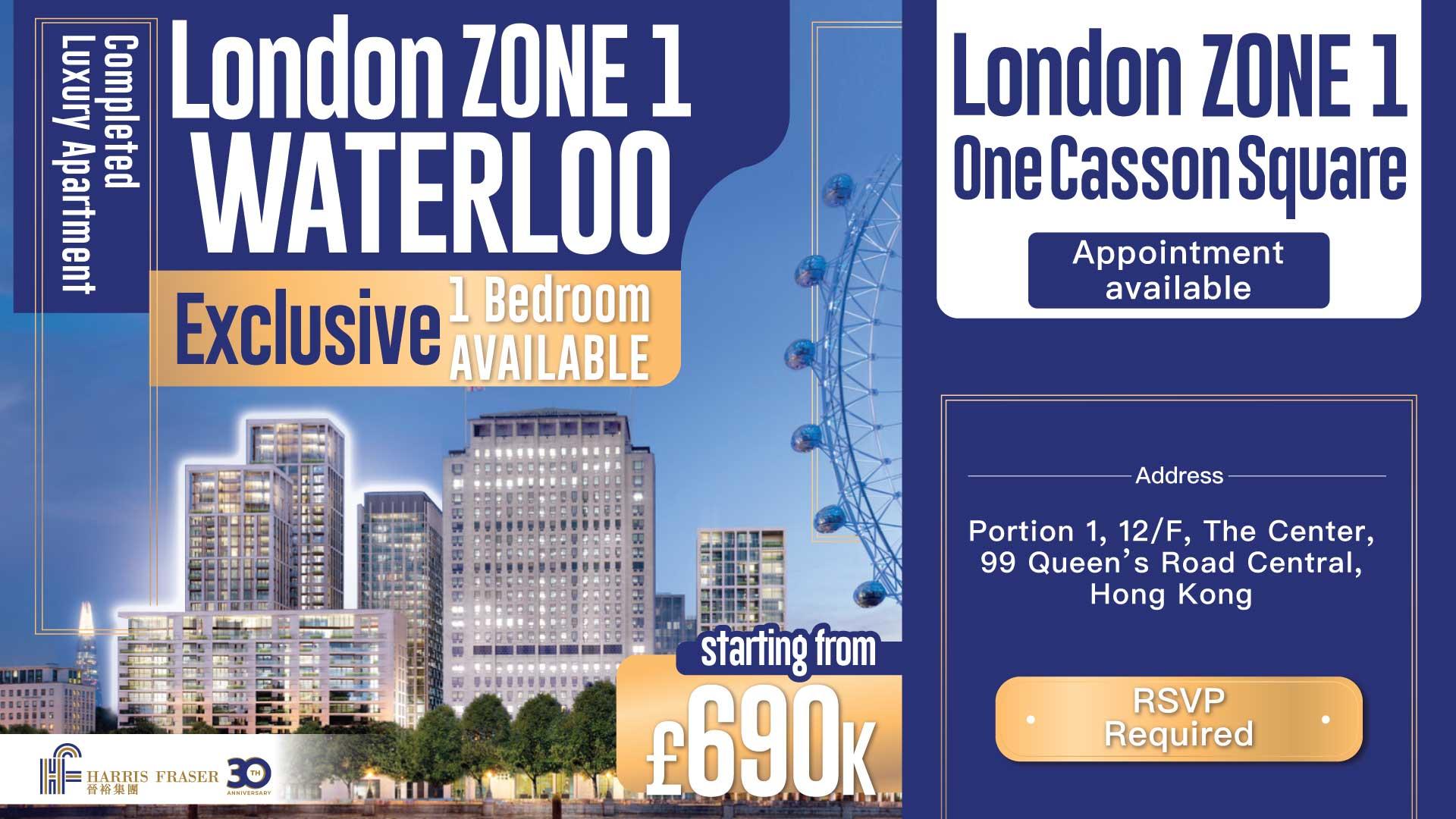 2021年04月15日 -
2021年05月15日

09:00 - 18:00

Portion 1, 12/F, The Center, 99 Queen's Road Central, Hong Kong
---
London Zone 1 Waterloo completed property
Exclusive access to final remaining units
The South Bank has a long standing reputation as the heart of London's cultural scene and Southbank Place is set to take pride of place in this exciting and dynamic hub.
Overlooking London eye and the House of Parliament, and surrounded by world-class arts venues such as the National Theatre, the Royal festival hall and the BFI Film Centre.
Southbank Place will celebrate the rich history and heritage of its surroundings.
●  exclusive agent for limited one bed units in the market
●  ready for immediate occupation
●  2 mins walk to Waterloo underground station all linked to excellent transport connections across London with 6 lines
●  overlooking River Thames and London eye with spectular scenery
●  high demand in rental within the premises
●  5 mins walk to Kings College Waterloo campus
●  Developed by world class renowned Canary Wharf Group


【One Casson Square : One to One Appointment】

Time: 9am - 6pm (RSVP required)
Address: Portion 1, 12/F, The Center, 99 Queen's Road Central, Hong Kong
We and our representatives or affiliates only work in relation to real estate located situated outside Hong Kong therefore Harris Fraser Group, or its representatives and its affiliates are exempted from obtaining is licensed under the Estate Agents Ordinance (Cap. 511 of the Laws of Hong Kong) to deal with real estate outside Hong Kong. We are not licensed to deal with any property situated in Hong Kong.