Canada Immigration Seminar: Diversified Paths for Financial Talents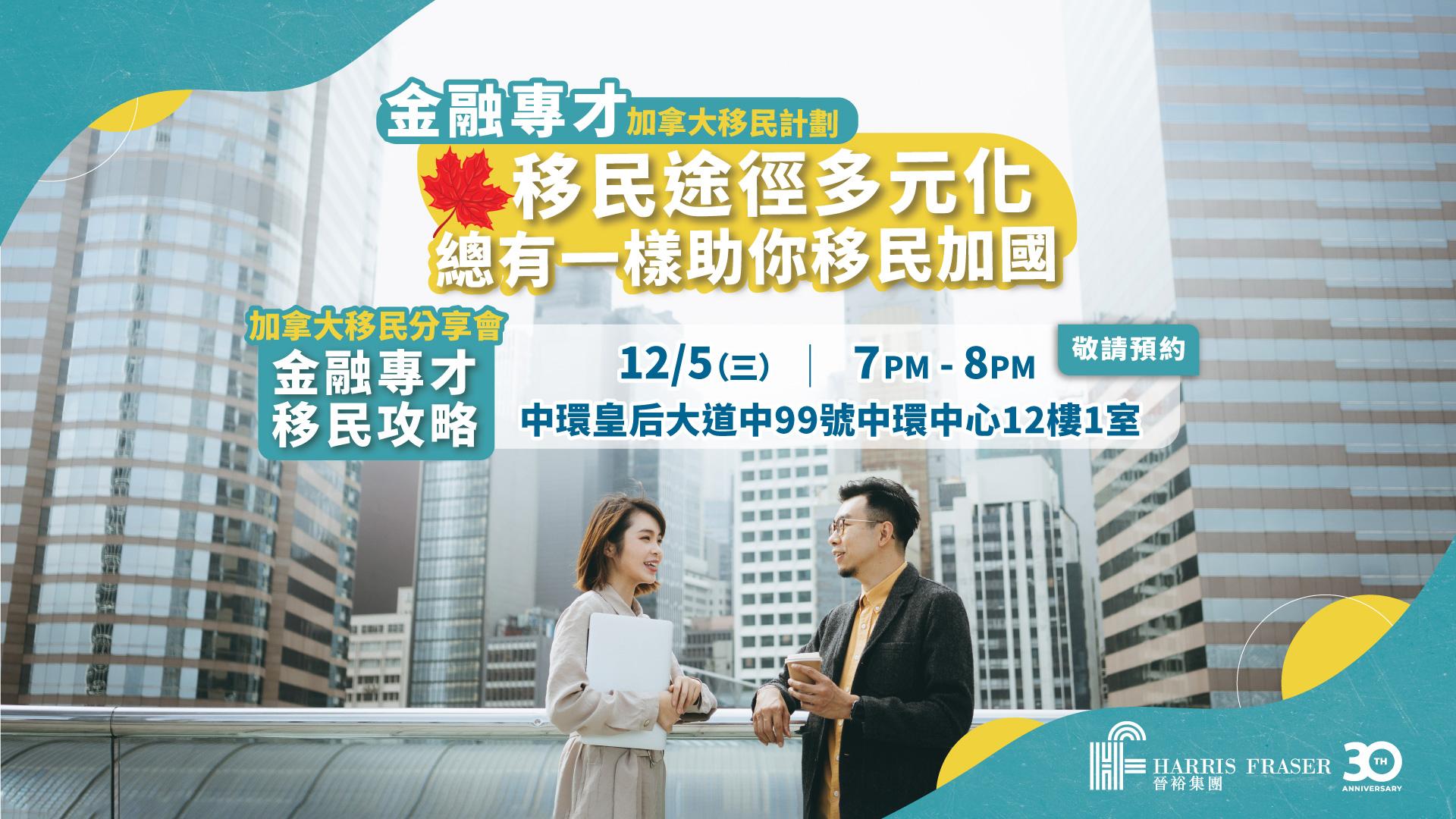 2021年05月12日

19:00 - 20:00

Portion 1, 12/F, The Center, 99 Queen's Road Central, Hong Kong
---
Canada Immigration Seminar for Financial Talents | Apply Now
Hong Kong, being one of the leading financial centres in the world, her financial talents are well recognized by the rest of the world for the strong competitiveness.
Canada has become ambitious in meeting immigration targets: As of April 2021, over 61 thousand Invitations To Apply (ITA) have been issued to Express Entry candidates, which is significantly higher than the total number of last year.
Wanna get rid of the hustle life in Hong Kong and start your dream in a new place? Grab this chance to learn more! Bonus sharing on medical insurance in Canada will be available in this seminar. Seating is limited, apply now!
Canada Immigration Seminar: Diversified Paths for Financial Talents
Date:May 12, 2021 (Wed)
Time:7 PM – 8PM
Venue: Portion 1, 12/F, The Center, 99 Queen's Road Central, Hong Kong
Seminar Details:
• Immigration pathways for financial experts
• Overview of the application process and frequently asked questions
• Sharing on successful cases 
• Sharing on provincial medical services in Canada
Apply Now !
Registered person only due to the provision content prevention and control of disease.
For those who successfully registered will receive an email unique QR code by Harris Fraser Group for entry.
Please make sure your email address with correct, and show the email for verification and entry.
Please feel free to contact us by +852 9136 5792 if there are any questions.