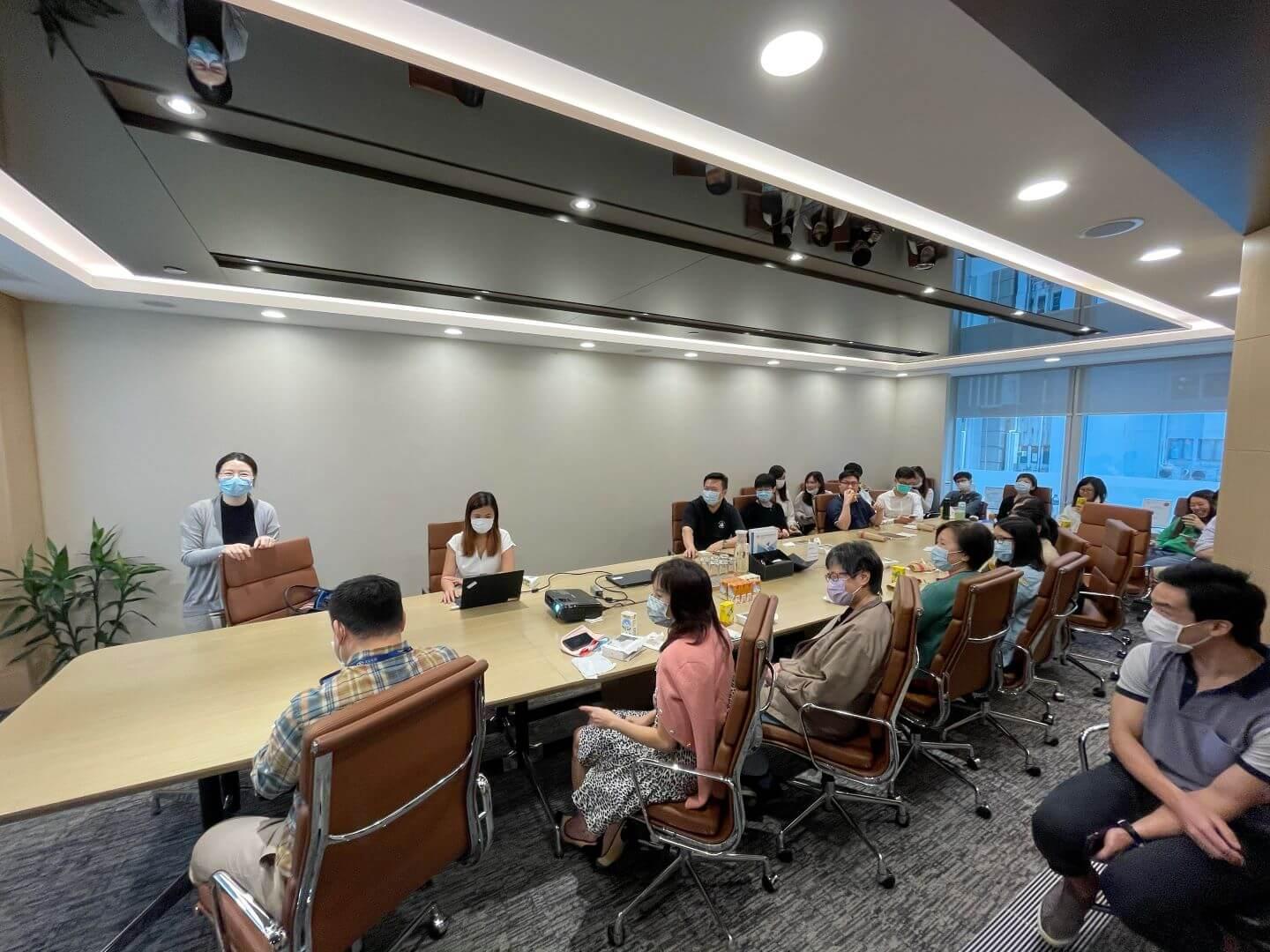 Health Talk from "Health In Action"
Where
Harris Fraser Office
Harris Fraser was pleased to invite Health In Action (醫護行者) on 23 April 2021 to share occupational health experience and stretching for improving the health among our staff.
The professional health team from Health In Action, a registered nurse and registered physiotherapist shared "The most common pain locations among workers - Neck, Back and Shoulder" with us and demonstrated the correct postures for stretching and working. Our staff participated actively and enjoyed a knowledgeable and relaxing session with the professional team.
Health In Action is a registered non-governmental organization in Hong Kong. Their vision is to eliminate health inequity in societies and they firmly believe that health is a fundamental human right for all, irrespective of race, religion, gender or political affiliation.