Research Insights
19 March, 2021
Weekly Insight March 19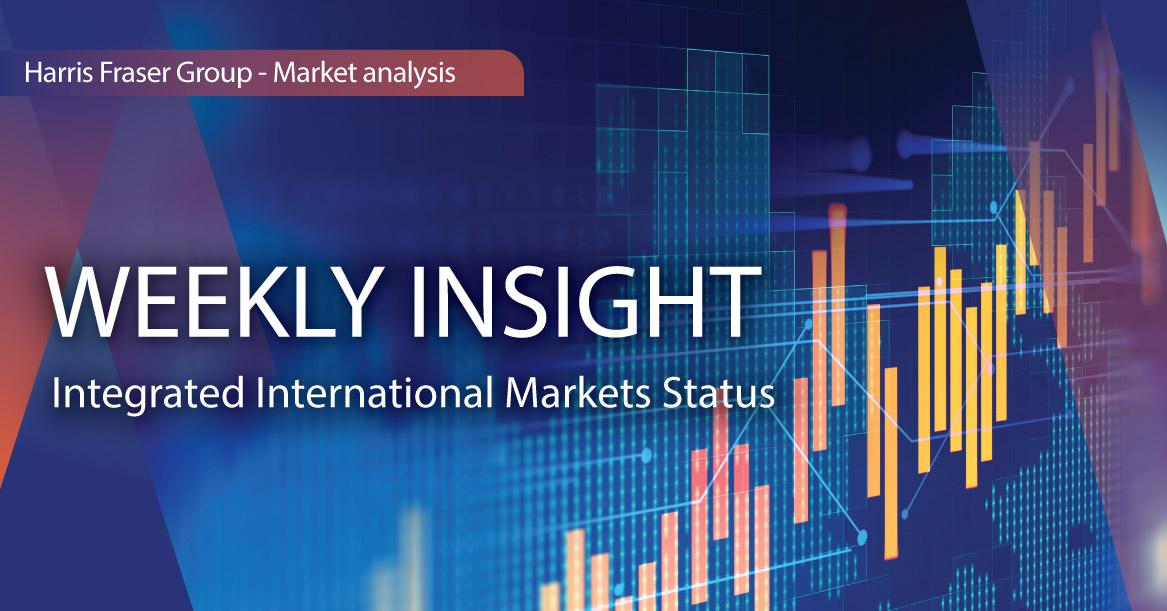 US
US treasury yields spiked again on Thursday, 10Y Treasury yield rose above 1.7% spooking markets. Growth names, primarily led by big tech, saw some of the larger corrections in the market. Over the past 5 days ending Thursday, the S&P 500 fell 0.61%, the Dow gained 1.16%, while the NASDAQ lost 2.11%. Fed had their interest rate meeting this week, Fed chairman Jerome Powell stated that the Fed is optimistic on the US economic outlook, but also highlighted the risk of the economic boom being short-lived, signalling that rates will likely stay low at least until 2024 to better support the economy. Current fund flows prefer recovery plays, somewhat explaining the Dow's recent outperformance compared to the NASDAQ. Economy wise, recent data has been rather disappointing, retail sales, industrial production, and initial jobless claims data have all missed market expectations. Investors could focus on next week's data, where we will see the latest figures on durable goods, services and manufacturing PMIs, Michigan consumer sentiment, and PCE price index.
Europe
European equities have been performing relatively well recently, with the UK, French, and German equity indexes gaining between 0.27% and 1.88% over the past 5 days ending Thursday. On the epidemic front, European countries including Germany and France will resume the deployment of AstraZeneca's Coronavirus vaccine, as the European Medicines Agency concluded that 'benefits of the Vaccine still outweigh its risks'. However, it was reported the third wave COVID outbreak in France has commenced, with the local government announcing a month-long closure of many areas including Paris. Markets are watching the outbreak with concern. Next week, the Eurozone will release its manufacturing PMI, while Germany will release its IFO economic outlook.
China
Although markets remained choppy, both Hong Kong and Chinese equities somewhat stabilised compared to the beginning of the month. Over the week, the CSI 300 Index was down 2.71% and the Hang Seng Index lost 0.87%. The market is watching the first face-to-face meeting between the US and Chinese Senior Officials since Biden took office, as there were reports that both sides have lashed out at each other on a range of issues. On the economic front, China's industrial production and retail sales both rose at a higher than expected YoY rate in February, while fixed investment growth fell short of expectations. As the Chinese economy recovers, the market is concerned whether the "deleveraging" will persist, as well as the regulatory actions on the so called 'platform economy'. Next week, China will release the 1-year and 5-year LPR data.