Insights
23 October, 2020
Weekly Insight October 23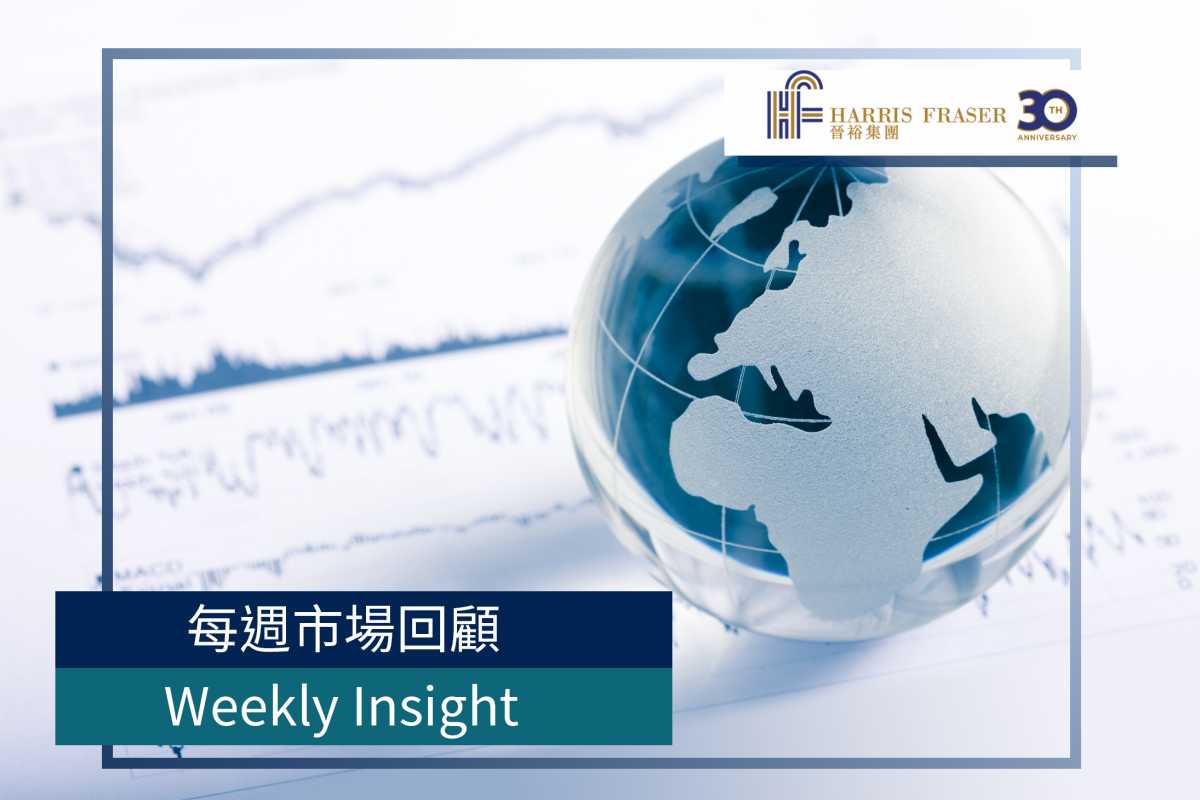 Weekly Insight October 23

US
Despite the recent progress in the US stimulus package negotiations, markets continued to struggle with pre-election uncertainties. US equities showed weakness, over the past 5 days ending Thursday, the Dow, S&P 500, and Nasdaq saw corrections ranging from 0.46% to 1.77%. As for stimulus matters, it was reported that the House Speaker Nancy Pelosi and Treasury Secretary Steven Mnuchin were close to reaching consensus on a key element of the stimulus package, adding to the market's positive sentiment. Meanwhile, the last presidential debate was held on Friday morning HKT, and the topics revolved around the covid epidemic, family matters, racial issues, climate change, national security, and leadership, etc. The debate between the two was milder than the previous one, and went deeper into policy discussions. As for US corporate earnings, at the time of writing, 133 S&P 500 companies have released their latest quarterly results, with 84% of them beating market estimates. Out of the 18 banks in the S&P 500, only Wells Fargo's earnings came in worse than expected, equating to a 94% earnings beat for the overall banking sector. The US will release its preliminary GDP for 2020 Q3 next week, market expects a 32% QoQ recovery.

EUROPE
European stock markets had mixed performance, the UK and German indexes were down 0.80% and 1.26% respectively over the past 5 days ending Thursday, while French indexes rose 0.29%. Daily new covid cases are still at record highs in many European countries including the UK, leading to fears that the resurgence will pose a serious challenge to the economic recovery. ECB President Christine Lagarde stated that the current virus wave poses a clear risk to the economy, leading to expectations that the ECB could further increase easing. On the other hand, the Pound saw the biggest one-day gain against the US dollar since March, as the UK agreed to restart trade talks with the European Union, easing the tension over the negotiations. Interest rates are expected to remain unchanged ahead of the ECB's interest rate meeting next week, while the Eurozone will release figures on 2020 Q3 GDP, September unemployment and October inflation.

CHINA
China's A-shares and Hong Kong equities diverged in performance this week, with the Hang Seng Index gaining 2.18% while the CSI 300 Index fell 1.53%. China's GDP grew 4.9% YoY in 2020 Q3, an increase of 2.7% QoQ, and 0.7% YoY for the first three quarters of the year. The 19th Plenary Session of the Fifth Central Committee of the Chinese Communist Party will be held soon, and the market is focused on the 14th Five-Year Plan and related policies on the "internal circulation". Another key focus is that Ant Holdings has been given the green light for A+H listing, just as its valuation revised up to US$461 billion.