Insights
24 December, 2020
Weekly Insight December 24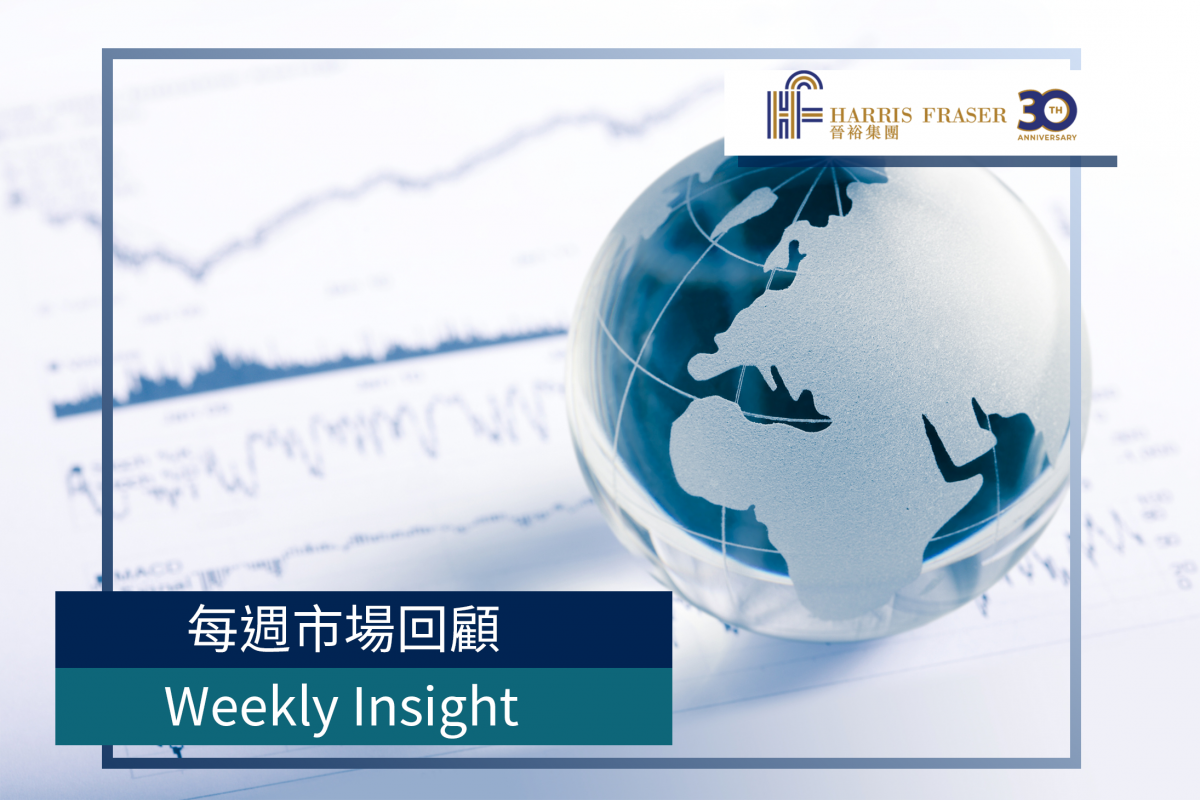 Weekly Insight December 24
US
Just as the first vaccines started to be administered around the world, the discovery of a second, more contagious strain of the virus in the UK triggered panic in the markets, with many European countries cutting off traffic to and from the UK. Nonetheless, as the year draws to a close and the festive mood kicks in, trading has tapered off and market volatility has been somewhat muted. The three major US stock indices ranged from -0.08% to 0.89% over the past 5 days ending Wednesday. The US Congress passed a US$900 billion stimulus bill, but President Donald Trump declined to sign off, stating that the direct payouts were too small. He also vetoed the $740 billion National Defence Authorisation Act, claiming the bill failed to include critical national security measures. House Speaker Nancy Pelosi plans to vote on the $2,000 personal aid cheque proposed by Trump, and called for bipartisan support. On the economic front, the US consumer confidence index unexpectedly fell to a four-month low in December, reflecting continued concerns about the economic outlook. Next week, the US will release the National Home Price Index in December.
Europe
The UK saw a record number of new COVID cases and also discovered a new COVID strain from South Africa, which officials say may be more contagious. As the mutated virus strain in the UK may have already spread to Germany, France, and Switzerland, concerns about the European economic recovery slowing down have increased. European stock markets, led by the UK, came under pressure, with the FTSE 100 index falling by 1.14% over the past 5 days ending Wednesday. On the other hand, the Pound surged in response to reports of a new proposal on the fisheries issue, where the UK and EU could potentially agree on a Brexit trade deal framework, the Pound recovered to 1.355 against the US Dollar. The market is watching the development of the epidemic in Europe and the progress of the negotiations between the UK and the EU closely.
China
The Hang Seng Index was down 0.42% for the week, as Hong Kong market is closed on Friday following a half-day market on Thursday due to Christmas. It was reported that Alibaba is under investigation by the mainland regulators and that its Ant Group had received a notice of inquiry, weighing on the performance of the e-commerce and Internet-related sectors, the Hang Seng Technology Index in particular fell sharply by 1.35%. Mainland stocks fared better in the short week, as the CSI 300 Index rose slightly by 0.14%. The World Bank remains bullish on China's economic performance next year, with a growth forecast of 7.9%. Next week, China will release data on industrial profits for November and the official manufacturing index for December.