Insights
24 January, 2020
Weekly Insight January 24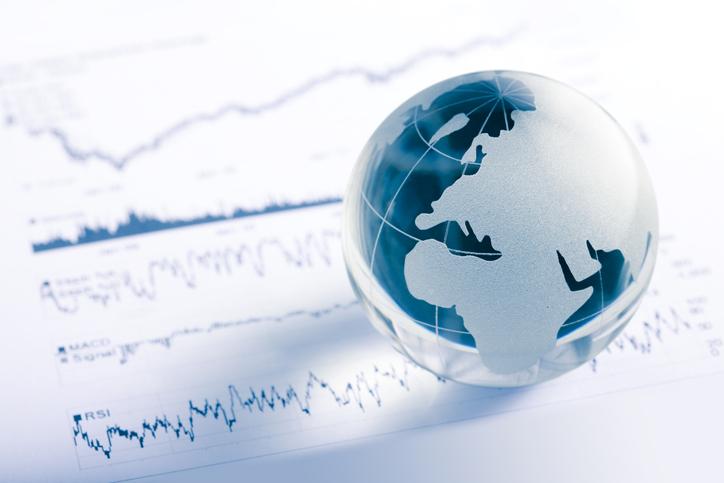 Weekly Insight January 24

United States
The epidemic of new coronavirus pneumonia further spread over the week, many regions in Asia reported new infection cases. As the spread has been rapid, panic hit Asian stock markets. However, US stocks have continued to rise, with the World Health Organization (WHO) not yet listing the new coronavirus epidemic as a Public Health Emergency of International Concern. As of Thursday, the three major US stock indexes rose between 0.45% and 1.55% over the past 5 days. US companies continue to report Q4 corporate earnings, 72% of the 82 companies that have announced results reported earnings beat, showing a satisfactory performance. In particular, tech stocks such as Netflix and Intel also beat Q4 market expectations. Important data to be released next week include the 2019 Q4 US GDP and the consumer confidence index in January 2020. In addition, the US Federal Reserve will hold an interest rate meeting next week, market expects the rates to remain unchanged. On a side note, the US-Mexico-Canada Agreement should be officially signed at the White House next Wednesday.

Europe
European stock markets followed Asian markets and dropped over the week. Over the past 5 days ending Thursday, equity markets in UK, France, and Germany fell between 0.31% and 1.34%. After this week's interest rate meeting, the European Central Bank kept the policy rate and asset purchase scale unchanged. The statement after the meeting mentioned a reevaluation of the policy objectives, ECB President Lagarde added that she will also inspect the policy toolbox and external communication policies. As for Brexit, the Brexit agreement was voted through in Parliament, awaiting sign off by Her Majesty before taking effect. Next up, the UK should reach the official Brexit Agreement with the EU and leave the Bloc before 31st January. Afterwards, the UK will enter a transitional period which ends at the end of 2020. Next week, the Bank of England will discuss interest rates, important European data such as GDP, CPI and unemployment rate will also be released.
China
The new coronavirus epidemic continued to spread, affecting market sentiment. The Chinese and Hong Kong stock markets fell sharply this week. The CSI 300 Index fell 3.63% this week, and the HSI fell 3.95%. Throughout the Year of the Pig, the HSI fell 0.1%, while the Shanghai Composite rose 13.68%. As for Sino-US trade matters, mainland officials pointed out that there is no timetable for the second stage of trade negotiations at the moment, the market will keep a close eye on the development. On Monday, China announced that the 2019 Q4 rose 6.0% YoY, and the 2019 GDP increased 6.1% YoY, in line with the government's growth target of between 6% and 6.5%. Next week China will release the official January manufacturing and services PMI figures.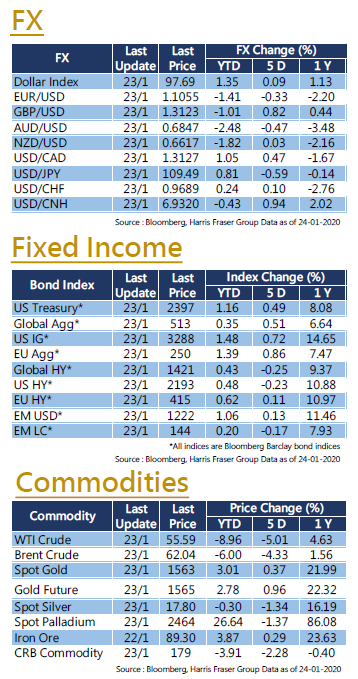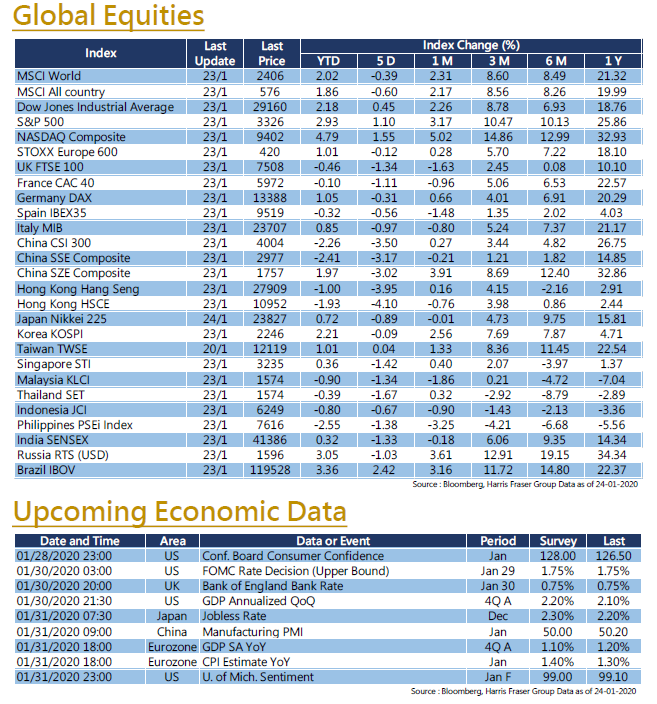 Recent activities include : Harris Fraser held a Press Conference on "2020 Global Investment Market Outlook", AttendedBloomberg Businessweek/Chinese Edition Top Fund Awards 2019
Columns, media interview and online channels : "TVB News","TVB Big Big VIP", "Now FINTERVIEW", "iCable Finance","iCable News", "Capital", "SingTao Newspaper", "Sing Tao Investment Weekly", "Headlines News" , "ET Net","OrangeNews", "Quamnet" and online videos produced by Harris Fraser Group. (including but not limited to the above)