Insights
29 November, 2019
Weekly Insight November 29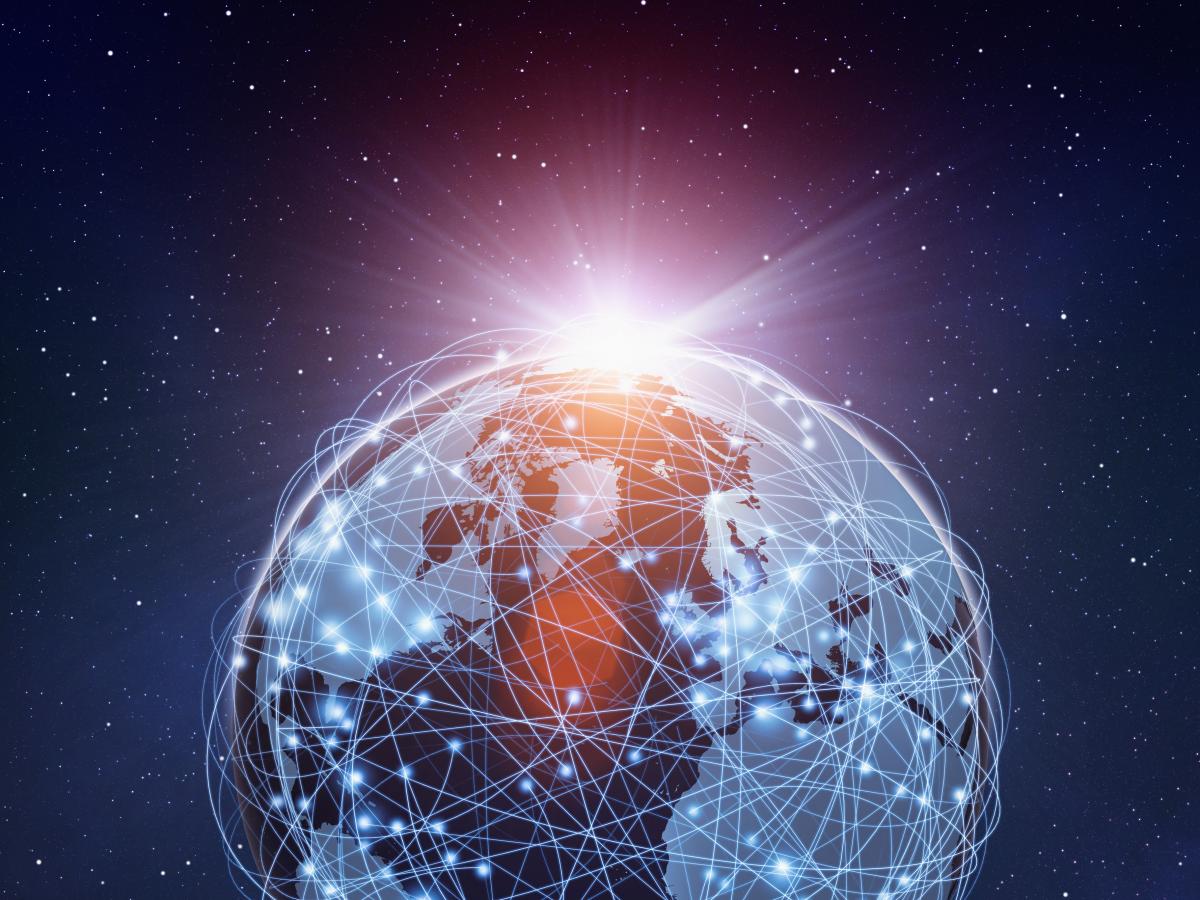 Weekly Insight November 29

United States
It was Thanksgiving and US stock markets were closed on Thursday. Before the holiday, all three major US stock indexes closed at consecutive record highs three days in a row. US President Trump eased tensions over Sino-US Trade talks, reassuring that both sides will reach the 1st stage agreement soon. Moreover, the Q3 finalised GDP of the United States was revised up to 2.1% QoQ, improving market sentiment, propelling the three major indexes up by 1.23% - 2.09% over the 5 days prior to the holiday. The US Federal Reserve Beige Book released this week also reported positive findings, stating that economic activity has expanded moderately and manufacturing has shown signs of improvement. That said, public hearings of the impeachment inquiry will conclude soon, the Democratic Party is considering to raise at least three impeachment charges. In addition, from a technical perspective, the 14-day RSI of the three major US stock indexes are all now above 70, indicating that the indexes are overbought. Next week, investors could pay attention to the US employment reports, ISM manufacturing & non-manufacturing indexes, and the University of Michigan market sentiment figures.

Europe
Global market sentiment improved and European stock markets rose. Over the past 5 days ending Thursday, the British FTSE 100 index rose 2.46%, the German DAX index gained 0.82%, and the French CAC index rose 0.54%. The European Union increased US beef import quotas on Monday, which is expected to help ease trade frictions between the US and EU. As for the UK, the latest polls showed that the Conservative Party has a higher chance of winning in the general election, stimulating the Pound surge over the week. In terms of economic data, the November German consumer price index for released this week rose 1.1% YoY and fell 0.8% MoM, both falling short of market expectations. Eurozone's October retail sales data will be released next week.
China
Chinese and Hong Kong stock markets recorded mixed performance over the week. The Shanghai Composite Index broke below the 100-day moving average on Friday and tested the 200-day moving average at the 3800 level. As for the Hong Kong HSI, it broke below the 50-day moving average on the same day to around 26300. At the beginning of the week, the HSI was driven by the favorable atmosphere as Alibaba returned to the Hong Kong stock market, on Tuesday intraday the Index even briefly broke above the 27200 level, but it showed subsequent weakness and fell. In terms of governmental policies, when presiding over the meeting of the State Council Finance Committee, Chinese Vice Premier Liu He said that it is necessary to increase counter-cyclical adjustments while deepening the reform of capital markets and small & medium-sized banks. The markets remained hopeful for new economic stimulus policy launch in the mainland. Important economic figures to look out for next week include Caixin China Manufacturing and Services PMI.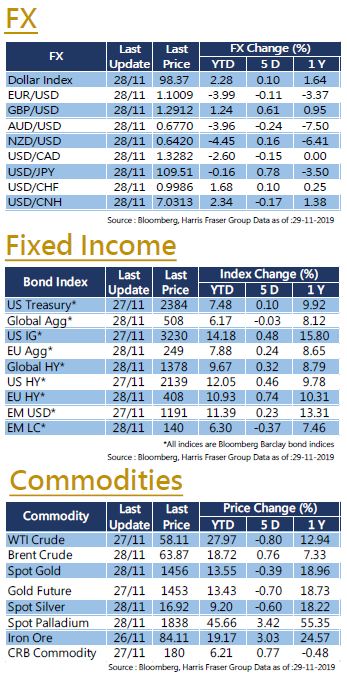 Recent activities include : Attended iFAST's annual symposium 2019 in Berlin Germany, visit Mason Privatbank Liechtenstein office in Liechtenstein.
Columns, media interview and online channels : "TVB News","TVB Big Big VIP", "Now FINTERVIEW", "iCable Finance", "iCable News", "Capital", "SingTao Newspaper", "Sing Tao Investment Weekly", "Headlines News" , "ET Net", "OrangeNews", "Quamnet" and online videos produced by Harris Fraser Group. (including but not limited to the above)