Research Insights - Cloned
24 December, 2022
Weekly Insight 30/12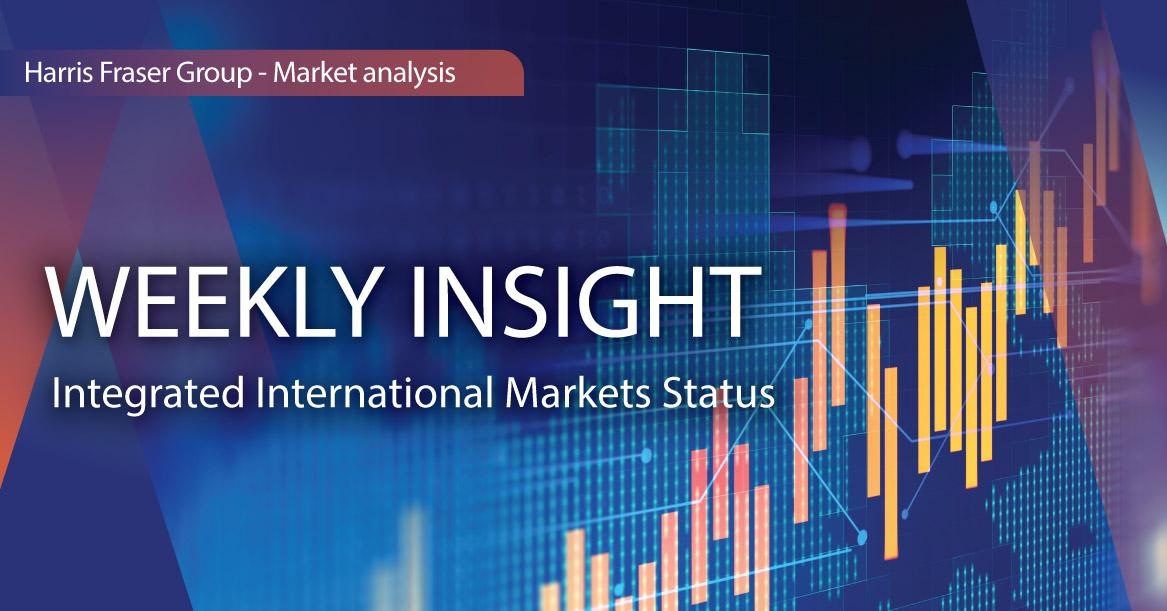 ​
​US
Market volatility remained in the short trading week after returning from Christmas holidays, equities rebounded on Thursday on renewed expectations of an easing monetary policy, the 3 major indices gained 0.04-0.72% over the past 4 days ending Thursday. Market noise was limited as the trading week was shortened, and holiday mood kicks in. As the Ukrainian war closes in a full year, Biden signed off the 1.7 trillion funding bill, which included 47 billion in aid for Ukraine. US announced COVID testing requirements for Chinese travelers, while the reopening of the 2nd largest economy rekindled inflation fears. Later on, easing labour market data gave rise to optimism over monetary pathway in 2023, 10 year treasury yields slightly retreated from the weekly high of 3.88%.
As for economic data, the housing market in the US continued to show warning signs. Pending home sales in November fell 4% MoM, which was far greater than the market expected fall of 0.8%, this also marks the 6th consecutive months of contraction. As for the labour market, initial jobless claims were in line with market expectations of 225K, while continuing claims of 1,710K were higher than the market expected 1,686K and the previous reading of 1,669K. Markets will pay attention to whether the tightness of the labour supply be eased further. Next week will be packed with December data releases from the US, including the ISM manufacturing and services PMIs, unemployment rate, and change in nonfarm payrolls. The usual initial and continuing jobless claims will be closely monitored, and the US Fed will lease their FOMC meeting minutes for the December meeting.
​Europe
Market sentiment improved in line with global markets, the UK FTSE, German DAX, and French CAC gained 0.58-1.13% over the past 4 days ending Thursday. After the price cap on Russian oil was enacted early in December, Russia has finally retaliated, with President Vladimir Putin signing off a ban of oil sale to countries complying with the price cap. On the other hand, Russian forces continued to fire missiles and other munitions on Ukraine infrastructure, causing huge blackouts. Belarus on the other hand reported shooting down a Ukrainian anti-air missile and summoned the Ukrainian ambassador. As the war nears its 1 year anniversary, Russia rejected the possibilities of peace talks, and energy supply disruptions could well extend into 2023. Next week, economic data releases are largely focused on the December CPI data, where Eurozone and major economies are releasing their figures over the week, the Eurozone figure is expected to further ease to 9.6% YoY. Eurozone will also release their retail sales figures for November.
​China
China continued uplifting its COVID restrictions, cases were on the rise, but investment sentiment improved on restarting economic activity, and further support to the property sector. Over the week, the CSI 300 gained 1.13%, while the Hang Seng Index was also 0.96% higher in the short Christmas trading week. China announced plans to reopen borders, drop quarantine requirements by 8th Jan 2023, and reclassify COVID as a Category B disease, traffic activity data showed recovery for cities with COVID cases past its peak. Hong Kong followed the change and dropped quarantine measures for visitors, and scrapped vaccination pass requirements, Chief Executive John Lee said the current plan is to reopen the Hong Kong-China border by mid-January next year. For the economy, Chinese industrial profits YTD fell further to-3.6% in November, which further worsened from October's -3.0%. Next week, China will release the Caxin manufacturing and services PMIs for December, as well as YoY exports data in December. It was also announced that the 14th National People's Congress will be held on 5th March next year.